Posted on 31st March 2023
The Quality of Integrations in POS
Adapt or die. In today's digital age, technology has taken over the business landscape, and if you're not innovating, you're being left behind by competitors who will. With an ever-increasing number of platforms to master, staff are becoming overwhelmed. Quality integrations are key to staying competitive.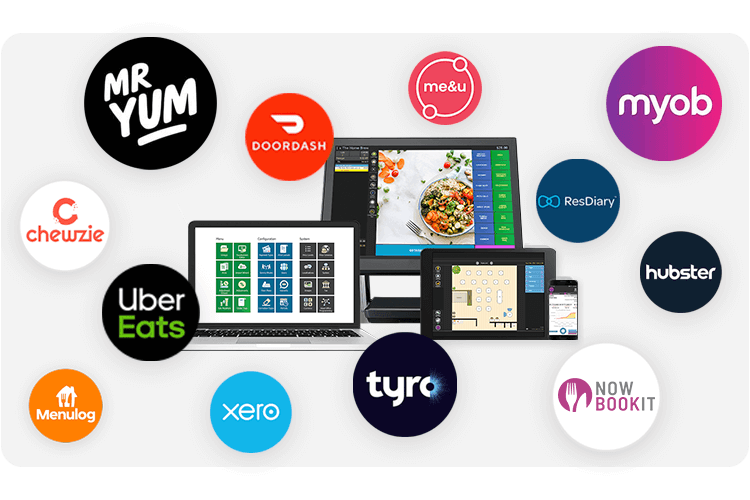 With so many platform combinations possible, integrations are key to keeping life simple
Point of sale (POS) software is integral to the modern hospitality venue's toolkit. A delay of seconds in processing an order can reduce your customer's spend by double-digit percentage points. With the famously thin profit margins we have always faced in hospitality, those seconds can make or break a business.
User Friendly POS software
That's why I have focused on creating rock-solid, efficient, user-friendly POS software and integrating it with the most important platforms for your business. Not only have I helped business owners in the hospitality industry for years, but I've also been at the coalface myself, first as a chef, then as a restaurateur and hotel manager. So I understand the drive to maximise profits while keeping systems as simple as possible and enabling staff to focus on providing excellent service to their guests.
Today I want to highlight the importance of POS integrations and how they can impact your business. Some of the biggest companies in the world struggle with their service integrations. They may have all the money in the world, but they still fail to produce a good service because they fail to focus on the user.
Let's take the example of streaming services like Netflix, Stan, and Amazon Prime. Imagine searching for a movie on these services. Service A might only take 30 seconds to search for the film, whereas service B takes 90 seconds to navigate a complicated menu system and find the movie. Service C is terrible – entering search terms is difficult, and the results are irrelevant.
As a user, I think to myself, "Who are they building this for?" The user is the most important person. If the user can't use the feature to quickly get to where they want to go, why add it?
Similarly, the quality and integrations of POS software immensely impact your business. Choosing a POS system with an intuitive and easy-to-use integration is crucial. It's not just about padding out a 'feature list' on the side of the box; it's about providing a solution that meets your business's unique requirements.
When considering which integrations, I recommend considering the following:
How much is this integration going to save/make me?
If the integration is not saving you time or creating value in other ways, why have it?


Is the integration easy to set up and use?
You don't want to have to get a computer science degree to operate it.


Is it a full feature?
Not all integrations are created equal. In fact, most are created to sell a connection rather than a quality feature. Some do far more than others, so check what it does before committing to anything.


Are you paying for someone else's Maserati?
There are many players in the integration market these days, with more coming out every day. Sometimes you integrate directly, and other times you go through an aggregator. It's important to know who all the parties are and whether you're paying a premium when you don't need to.


Are you integrating just to integrate?
Don't get me wrong, I'm a firm believer that optimisation and efficiency are key to value creation, and some integrations can really improve a business or organisation, but I also hear a lot of people who don't understand my business tell me that I need this-or-that integration. This can seem like sound advice, particularly when the landscape can be overwhelming, and some people may know more about business systems than you do. Just remember, you know your business/organisation better than anyone. I think it's best to only listen to those who are genuinely focussed on driving your business forward without ulterior motives.

Adding something you don't need may cause more angst around technology, so I suggest validating the decision with a vetted business case or a simple cost-benefit analysis before moving forward.


Are you buying from a one-stop shop?
Generally, a company that specialises has to be great at what they do; however, when a company tries to specialise in too many things, they can become a master of none. While going to a business with every product under the sun can make procurement easier, you may lose out by getting a sub-standard system.


Quality is the most important characteristic of an integration.
It must be great. Perhaps get a thorough demo of the integration before choosing which way to go ahead. If it is not super easy to understand in the demo, it will probably not be user-friendly.



Are the systems supported locally or farmed out to an international team?


While the cost of support is obviously important, when support costs are so crucial that your supplier needs to send support overseas, I can't help but wonder if the systems need so much support it can't be done locally. What about the quality of foreign support? If it is not well supported and if it does not create obvious value for your business/organisation, perhaps keep looking.
Choosing the 'right' Software Integrations
Much has been written about the importance of choosing the 'right' software integrations, and with good reason. Many tech companies splash about claims of having a range of integrations with all sorts of platforms, so much so that it can be difficult not to get caught up in all the possibilities.
The right POS system will make your business more efficient and productive while enhancing your guest experience. So we mustn't just look for the lowest price when evaluating a POS system. We have to focus on the long-term value it creates for our businesses. This software is a tool of the trade and drives your core revenue stream - is that really the area of your business you want to cheap out?
At Triniteq, we don't just install POS systems. We are industry professionals who will work alongside you to maximise your profits, simplify your workplace & help you focus on your mission of providing great hospitality. We make sure to understand your needs and create unique solutions for your business. Want to know more?
---
If you're ready to discuss the POS system you need for your business, get in touch with us or book a demo and we'll show you how our cloud-hybrid POS, POWEREPOS, is the right POS to make your business more profitable.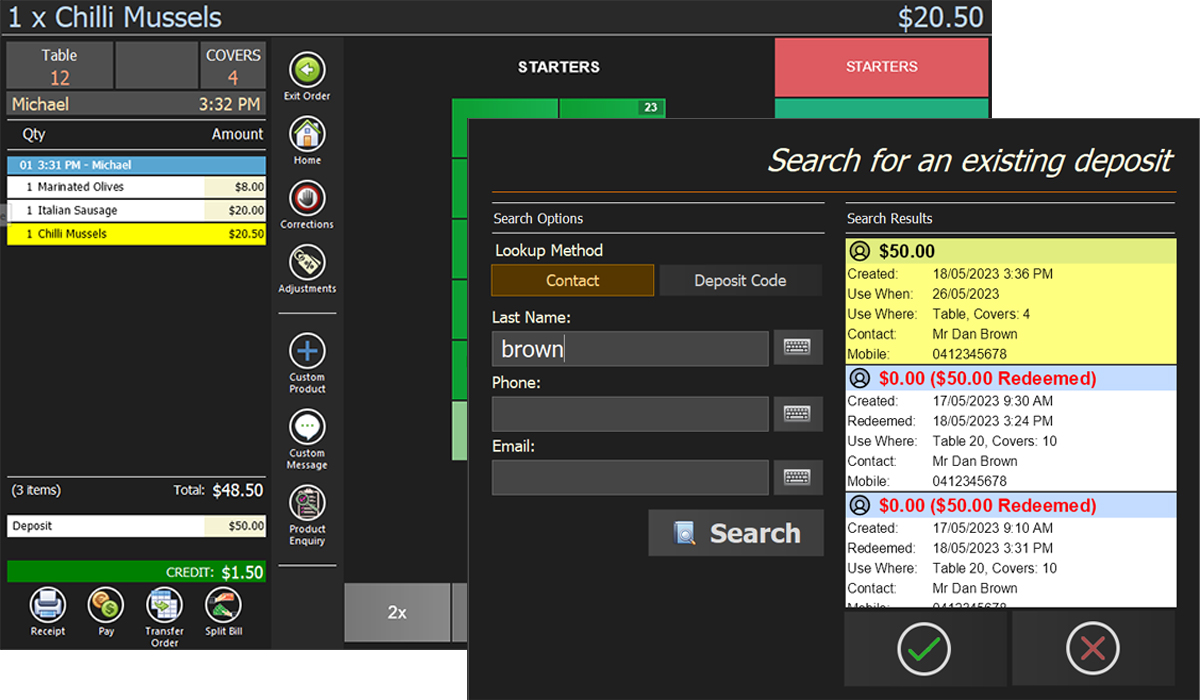 PowerEPOS provides even more flexibility and revenue-generating opportunities by enabling ...