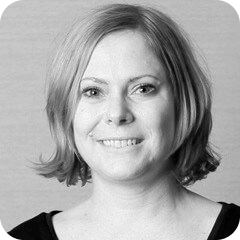 Kym Eaton
How do Triniteq's products & services increase profitability?
At Triniteq, we design our POS software to operate with absolute efficiency. Our software provides insights to your business that other systems can't, thereby lowering your costs and overheads. We can also provide the widest range of hand-held ordering solutions on the market which will drive down wage costs. Plus, our systems are set-up to raise spend-per-head, and they're extremely stable meaning more up-time with redundancies built into the system.
So let's take a deeper dive.
HOW TRINITEQ POS SYSTEMS WILL SAVE YOU TIME
Triniteq POS systems are incredibly fast
They will help you to demolish queues in no time. You can add kiosk, mobile ordering and QR code ordering to your POS system to allow customers to complete orders themselves. And features such as printer mapping and paperless kitchen allow us to manage how orders are delivered to production areas at the drop of a hat.
Triniteq's POS software is easy to use
Everyone will say their POS software is easy to use but at Triniteq, our software uses standard industry approved functionality such as drag-n-drop, page tabs, right click for more options, toolbars, and keyboard shortcuts, so your learning curve is as flat as possible.
We also have a fully equipped PowerEPOS Training Centre with videos and guides accessible on demand so you can upskill and train staff as you need to.
Triniteq's POS systems are totally customisable
We want your POS system to be as easy to use as possible so we've designed PowerEPOS to be totally customisable so you can set it up the way you want it to work.
With industry leading integrations
We've got accounting, payments, remote ordering integrations and loads more. By integrating with leading software platforms, you'll save loads of time and avoid potential errors from manual handling.
And more front-of-house features
Running to the back-office to make changes to your POS during service is a hassle so we've built more functionality into the front end to keep you up front with your staff and customers, where it matters. Manage printer mapping, editing prices and specials, stock countdown, and printing recipes (such as cocktails in the bar) straight from your POS.
HOW TRINITEQ POS SYSTEMS WILL SAVE YOU MONEY
Reduced labour costs
Let's face it, labour is one of the biggest overheads in hospitality AND it's also really hard to get great staff (or any staff at the moment!).
Triniteq's PowerEPOS is the best POS software to manage a business with less staff. Add PowerEPOS to tablets for mobile ordering to allow staff to cover larger sections or secure the tablet to a counter to set it up as a kiosk. Add remote ordering via QR code to allow customers to place and pay for their order themselves and our advanced split billing feature simplifies payments and frees up staff quicker.
Reduced PowerEPOS subscription pricing PLUS 6 Months Free*
We've also recently reduced our PowerEPOS software subscriptions so our plans are now some of the most affordable on the market, plus with our 6 Months free POS Software* offer, you can try before you buy and pay nothing for 6 months. Find out more
Support & upgrades are included in the one low monthly fee
Don't pay for support on top of your monthly subscription fees. With Triniteq's popular PowerEPOS POS software, support and upgrades are included so we can keep fees as low as possible.
No charge for Integrated EFTPOS
We don't charge to integrate with EFTPOS providers such as Tyro or Linkly, whereas other POS providers can charge up to $1,000 for this service.
HOW TRINITEQ POS SYSTEMS WILL MAKE YOU MONEY
Frees you up for other money making projects
Thanks to many of the above points, Triniteq customers are freed up to spend their time on more important projects and with their customers.
Up-sell & cross-sell prompts increase order value
Does your staff miss opportunities to sell more and increase transaction value. With Upsell and cross sell prompts you can build in prompts at every button press to make sure the order value is optimised for every transaction.
Live performance & sales reporting
Insights is our live reporting tool that will help your business become more profitable. It provides you with a clear view of where your entire organisation stands by displaying your live sales and performance data from your PowerEPOS or WaiterPOS business systems. Not just for single site businesses, Insights excels in multi-site organisations where user permissions can be set to allow access to the data for one store, multiple outlets, or for all sites.
Accessible through any desktop or mobile device, Insights will help you make better business decisions from anywhere, at any time. Using rich graphical dashboards and reports combined with comprehensive filters, Insights quickly presents the information you need, in an easy-to-understand format. Or, dive deeper into the data to identify opportunities or issues fast. You don't need to be a master accountant to understand where your business stands. It's child play with Insights.
So, this is just the tip of the iceberg. Have a chat with our team to find out more about our popular POS systems and how Triniteq software will not only reduce costs and raise revenue, but also provide higher ROI, and faster, than other POS systems.
For more info please contact us, book a demo, or call us on 1300 784 666.
*Terms & conditions apply
Although we love helping our customers with as much as possible, there are some things we ...